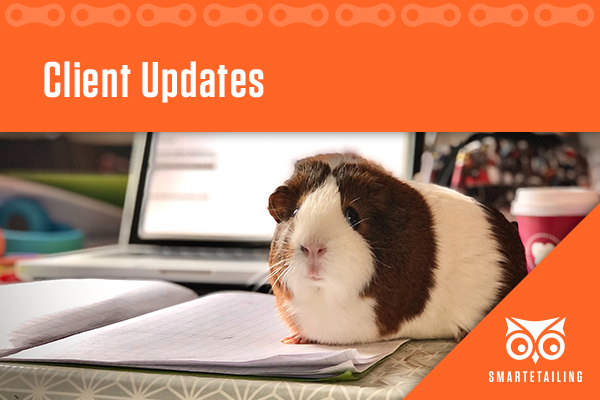 Read the latest updates from all the teams and departments at SmartEtailing. Each month our team is working tirelessly to get your website and tools working as efficiently for you as possible. Check out the May update to learn more.
Direct mail webinar hosted by the NBDA
The Bicycle Cooperative and SmartEtailing have joined forces with the NBDA to offer high quality direct mail at affordable prices. Please join us for this short and informative webinar to learn how direct mail should complement your digital marketing efforts for an all-encompassing summer strategy.
Join us for Pedal to Empower
Do you believe girls can change the world? Please consider joining us in raising money and awareness for Pedal to Empower. We've prepared resources to help you organize a local event, or you can join our team as a fundraiser in whatever capacity you choose.
How can you participate?
Raise funds and get customers riding with free social and email assets provided by World Bicycle Relief
Memorial Day weekend is here!
The unofficial start of summer kicks of this weekend and this is great time to update your website. It's not too late to get Memorial Day or summer riding content up. Check out the Page Library folders Holidays and Seasonal Content for complimentary marketing content. Don't forget to update your hours on your website, social accounts, and Google My Business.
Square POS integration now available
Our Square POS integration is free for any SmartEtailing and Square users. Check out our Help Center to get started displaying your up-to-date inventory online with the Windows application.
Marketing Updates
Fuel their riding adventures
Whether they are looking to do more by bike or are planning their biggest ride yet, you have the gear to help them achieve theirs goals. Leverage our premium content packages to promote your sale bikes, electric bikes, and more.
Each premium content package is $400 and comes with a landing page, homepage graphic, plus content for social media and email marketing. This content can be customized to reflect the brands that you carry. Ready to get started? Email lauren.w@smartetailing.com to get rolling.
Complimentary content from our partners