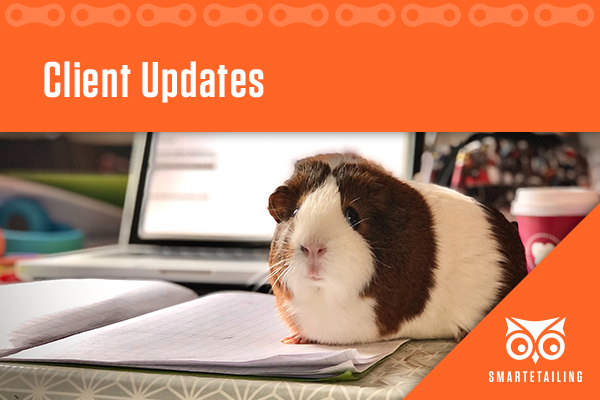 Read the latest updates from all the teams and departments at SmartEtailing. Each month our team is working tirelessly to get your website and tools working as efficiently for you as possible. Check out the June update to learn more.
Shimano discontinuing Supplier Sync and MAP services
Starting July 3rd, Shimano will no longer be participating in our Supplier Sync and Minimum Advertised Price service. Please note that you should review your POS data to delete any product you no longer carry, and monitor ongoing price changes, to help prevent violations.
Update your Google Analytics to GA4
As a Google Analytics user, you have been receiving email from Google letting you know you need update your Universal Analytics to Google Analytics 4. If you have not already taken action, please update the tracking code in your Site Manager to maintain your site traffic and performance data. Follow the Help Center instructions here or check out Google's instructions.
Marketing Updates
Inspire their rides
Peak riding season is here! Leverage our premium content packages to help your shoppers find their new adventure ride, your best deals, and your team's favorite gear.
Each premium content package is $400 and comes with a landing page, homepage graphic, plus content for social media and email marketing. This content can be customized to reflect the brands that you carry. Ready to get started? Email lauren.w@smartetailing.com to get rolling.
Complimentary content from our partners
Content Updates
Free marketing content
New marketing content is always in the works. Recently, we've added the following new content to the marketing Library.