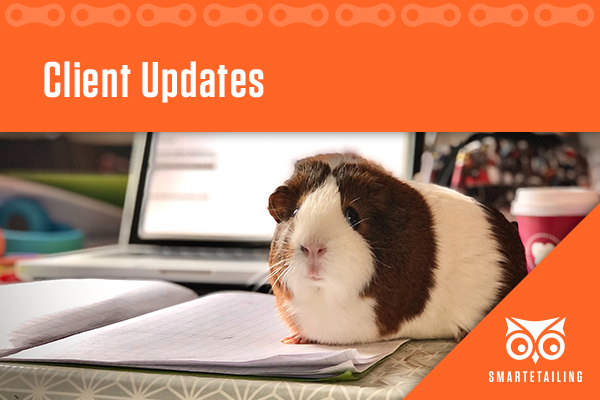 Read the latest updates from all the teams and departments at SmartEtailing. Each month our team is working tirelessly to get your website and tools working as efficiently for you as possible. Check out the April update to learn more.
Snacks, website maintenance tips, marketing best practices, and more!
Keep up with the latest from SmartEtailing in our quick 10-Minute Tuesday Podcast. From catalog health to managing prices on your website to out latest releases, each week Mark and Suzie chat about the most relevant topics for retailers.
Square POS integration now available
Our Square POS integration is free for any SmartEtailing and Square users. Check out our Help Center to get started displaying your up-to-date inventory online with the Windows application.
Have you migrated to the new discounts tool?
Our Development Team recently released an enhanced discounts tool and, if you have not already, your action is required to migrate to the new tool. If you have not made the update by May 1st, our Success Team will be reaching out to assist you.
Marketing Updates
Update your website for National Bike Month
Help your customers kick off their best month of riding yet with the National Bike Month premium content. You can encourage all kinds of riders to get out there, bike, and join your riding community, no matter their skill level.
Each premium content package is $400 and comes with a landing page, homepage graphic, plus content for social media and email marketing. This content can be customized to reflect the brands that you carry. Ready to get started? Email lauren.w@smartetailing.com to get rolling.
Content Updates
Free marketing content
New marketing content is always in the works. Recently, we've added the following new content to the marketing Library.