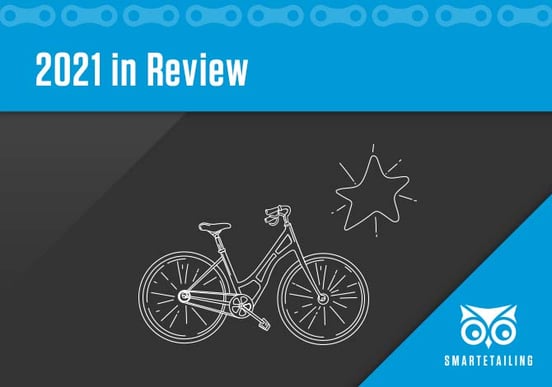 Through 2020 2.0, the industry saw ups and downs and faced many challenges. But as a whole, retailers overcame many hurdles to meet their customers where they're at. Join us as we look back on the year from our unique vantage point.
What we have to say
Ryan, Mark, and I sat down to discuss the good, the bad, and the surprising things we saw last year in bicycle retail.
How our clients performed
Retailers with SmartEtailing websites may have seen lower online sales numbers in 2021 than they did in 2020 but that doesn't mean the numbers weren't impressive. Here are the sales trends we saw across the SmartEtailing platform: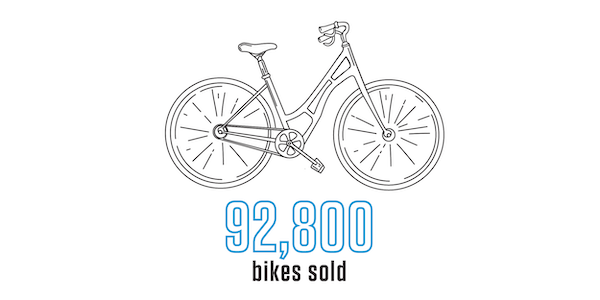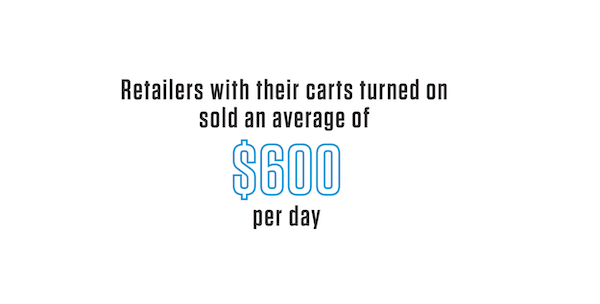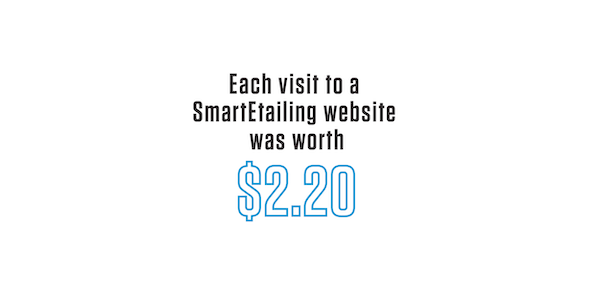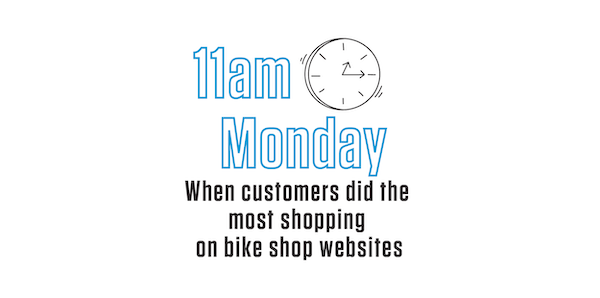 The behind the scenes work
Our development team is constantly working to improve the services we offer and deliver more value to our retailers. Here's a list of the major investments we made to the platform last year:
September

Catalog filters optimized for conversions

By gathering visitor behavior over 77 million Product List Page pageviews, we reorganized the filters on each product list page to make it easier for your shoppers to find what they are looking for and increase conversion rate.

Service appointment tool enhancement for single location retailers

The latest enhancement to our service appointment tool now displays and operates better on single location retailer's websites.

October


Supplier fulfillment order emails enhancement

Trigger emails directly to customers from your SmartEtailing website to share tracking numbers and let them know when their order is on their way.

November

HLC Doorstep Delivery

HLC connected their popular Doorstep Delivery program with SmartEtailing's Supplier Fulfillment service to offer drop ship capabilities through the largest network of bike shop websites in the US and Canada

TaxJar integration

We rebuilt the Sales Tax component of SmartEtailing from the ground up with the latest technology. It is now easier to configure, collect sales tax precisely, and provide consumers with a better shopping experience at no additional cost to retailers.
Wrapping things up
Retailers who meet or exceed the sales benchmarks Ryan, Mark, and I discussed are performing regular website maintenance, leveraging their suppliers, and actively driving traffic to their websites.

With 85% of all purchases involving an online engagement, it is clear that leveraging a product catalog, POS integration, and an active shopping cart is a sound strategy for long-term success. We believe retailers who blend physical and online retail, have a clear advantage in the market.

Not sure if you're utilizing all the tools available with your SmartEtailing website or looking for help to increase your online sales? As your partner, we're are here to offer solutions included in your current subscription or suggest our other services to help you reach your goals.