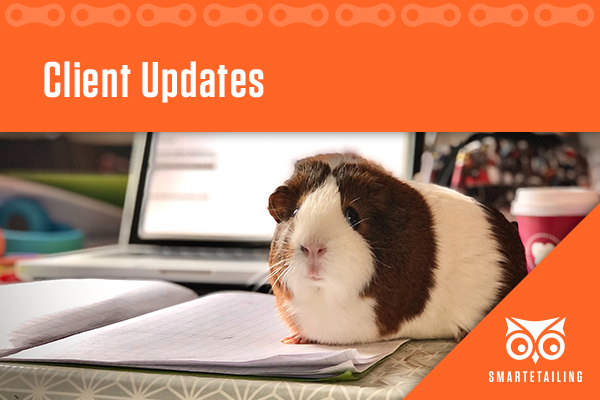 Read the latest updates from all the teams and departments at SmartEtailing. Each month our team is working tirelessly to get your website and tools working as efficiently for you as possible. Check out the June update to learn more.
Client Success Updates
Authorize.net Payment Processing Update
The legacy
Authorize.net payment solution is no longer supported and could stop working on your website at anytime.
If you would like to accept payments on your website with Authorize.net, migration to the new integration is required. Please follow the
migration instructions
in the Help Center.
Opt-in for content from your favorite brands
We partner with brands to promote new product releases and key categories at no charge to our clients. Check out our newest complimentary website content, opt-in, and a member of our team will update your website.
Marketing Updates
Share your expertise
Our premium content packages are carefully crafted to inform your customers and guide them towards the best products to make every ride great. Check out our available packages and let us know if there is anything we can help with.
Each premium content package is $400 and comes with a landing page, homepage graphic, plus content for social media and email marketing. This content can be customized to reflect the brands that you carry. Ready to get started? Email lauren.w@smartetailing.com to get rolling.
Content Updates
Free marketing content
New marketing content is always in the works. Recently, we've added the following new content to the marketing Library.
Need help installing new content? Reach out to our Client Success team for assistance.
Stay current with newly available and upcoming brands on the home page Update Center in the Site Manager of your SmartEtailing website.