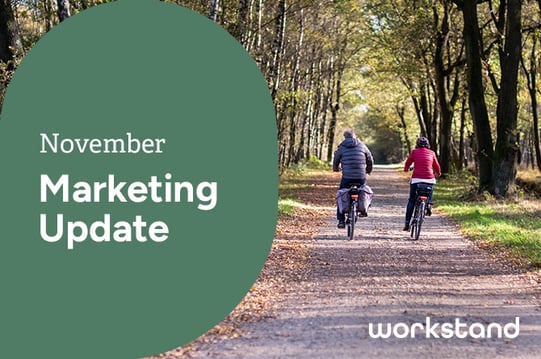 It's hard to believe the holidays are here - promote seasonal sales now with new content on your website. Get ahead of the holiday rush and set your store up for success through the winter. Whether you're participating in the biggest sale weekend of the year, or want to let shoppers know about special financing and layaways, we have the right content for you.
Want to set and forget your holiday content? This year, Workstand is your perfect partner for holiday content - let us handle your marketing with a homepage takeover. Our team will transform your homepage into a holiday shopping experience through the end of the season starting at $500. Featuring rotating content, stylized holiday design, and a user-friendly experience, your site will become a one-stop shop for all holiday shopping. Add extra oomph and bundle your takeover with SEO-rich premium content.
Looking for something more custom that fits your shop's brand? Our team is happy to help create custom designs for any marketing you might need. Reach out to our support team or your marketing account representative today - we would love to help you get what you need to increase sales online and in-store.
---

Black Friday
This is the big one - shoppers love waiting for Black Friday to score deals on their favorite bikes and gear. Showcase your sales with content geared towards savvy shoppers.
Found in the Page Library under Holidays > Black Friday Sale 2023
---

Small Business Saturday
Remind your shoppers to shop locally during Cyber Week while still getting great gear at the best prices. Small Business Saturday is a celebration for all!
Found in the Page Library under Holidays > Small Business Saturday 2023
---

Cyber Monday
Buying a child a new bike is a surefire way to create magical holiday memories. This holiday content is geared towards customers looking for kids' bikes in a wide range of sizes.
Found in the Page Library under Holidays > Cyber Monday 2023
---

Flexible Payment Options (financing, layaway)
Give your shoppers the opportunity to pick the perfect gifts now and handle the cost later with financing and layaway content.
Found in the Page Library under Holidays > Homepage Graphics Only > Holiday Financing 2023
---

Holiday Sale
Take the stress out of seasonal marketing with holiday sale content. Shoppers will be thrilled to buy their gifts early and at great prices - this content can stay up all season long.
Found in the Page Library under Holidays > Holiday Sale 2023
---
Refresh Your Homepage
Responsive home page highlights can now be found at the bottom of each corresponding landing page in the Workstand Page Library.
Step One: Find Your Content
To access the new responsive highlights, go to Website > Page Editor and click the "Page Library" tab.
Step Two: Import Your Page
Choose your new responsive page and import it into your library by clicking the yellow icon in the Action column. You will be prompted to select a folder for the new page and given the option to set the imported page to active.
Step Three: Add the Highlight to Your Home Page
Click the "Your Pages" tab and locate your new page. Select the Edit icon to open the page, then scroll to the bottom to find the responsive highlight content as well as detailed instructions for installation.